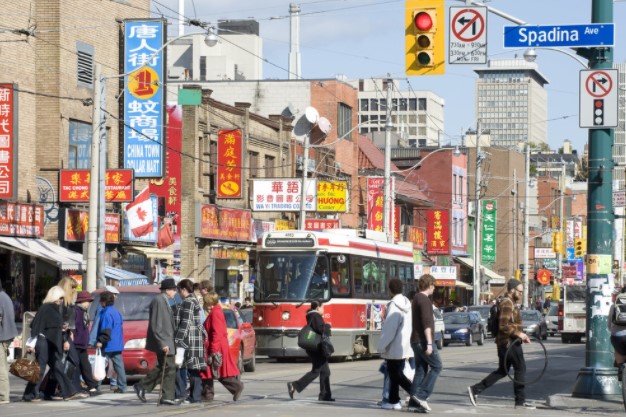 In the beginning… With the arrival of many of our compatriots to the Toronto area in the 80's and 90's, came also a new generation of elders, parents and grandparents, who left the comfort and familiarity of their native isle, to follow their children, to help them settle in their new adopted homeland. After helping out assiduously during weekdays in the home, many would look forward for the weekends to meet up with old friends, familiar faces from home, or to make new connections with other newcomers, to socialize and to re-create a little bit of home away from home! And, they would invariably be attracted to the familiar appeal of Chinatown: Chinese shops, Chinese food, Chinese folks that gave them a feeling of belonging! Coming from different corners of the metropolis, they would choose a central location for them all to meet on Sunday mornings and that would be the corner of Dundas St and Spadina Ave, usually around the Dragon City Mall. That would be the hub from where they would set out on their shopping forays, for Chinese vegetables, Chinese goods, Chinese herbs and medicines they are so used to. One problem though: they were at the mercy of the whims of nature. Be it rain, hail, sun or snow, they had to make do with whatever shelter they could find, but they were more than happy to accept these minor inconveniences for the opportunity to meet and greet, chat, and do whatever elders do.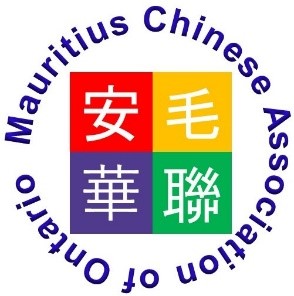 A Club is born… Around the turn of the new millennium, a group of enterprising Hakka elders, led by a newly arrived Mr Tiou Fat, saw the conditions the elders were coping with and decided to do something about it. They had the wisdom and vision to start thinking about setting up a social club dedicated for the welfare of the Chinese Mauritian community in Ontario, both from a cultural perspective as well as from a social welfare standpoint. By creating a clubhouse, they thought of providing in the first instance a safe and convenient meeting place, a pied-à-terre for the Mauritian Hakka community. A club was born…the Mauritius-Chinese Association of Ontario (MCAO).


The Early Years… The first clubhouse was in the Spadina and Dundas area, located at 310 Spadina Avenue, in the core of Chinatown. It started as a modest one-room suite, big enough to accommodate 2 or 3 mahjong-tables which were the main attraction for the 2 to 3 days a week that the clubhouse was open for business. Driven by the existential need to be financially self-sustaining, rules and regulations for club membership were developed, annual membership fees were set at $60 per family, mahjong games helped provide some welcome relief as well. Our elders, many of whom were never exposed to the corporate world, had the organizational skills to set up a working group of volunteers (forerunner to today's Executive Committee) to run the club. The first appointed president was Mr Tiou Fat, the driving force behind the club's creation, and many other dedicated elders volunteered in different roles to help run the club as best they could. In short, the club was run by elders for the elders…. That was the nebula of the club's early formation years. After a promising start, the club was officially incorporated in 2004 as a not-for-profit organization.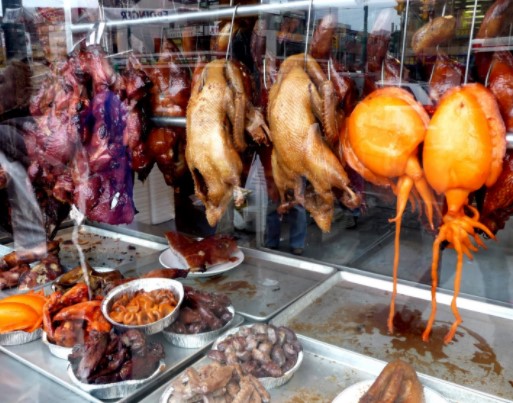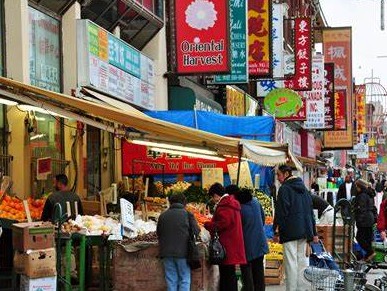 Early Club Activities…The clubhouse became a popular weekly gathering place for our elders. A cordial, warm atmosphere would prevail at the clubhouse every weekend, mainly on Saturdays. To those gatherings, members brought Mauritian or Chinese delicacies to share with their friends. At times, the members were even treated to a simple lunch by the club - be it only a BBQ pork bun. Meeting and eating together meant a welcome break from their busy weekday routine in the home for many of these members. Oftentimes, lunches would be "pot-luck style" at the clubhouse. They enjoyed dishes and goodies from the ladies and other members. People would also go for tiam sim (dimsum), have lunch out with their mates. Their visits to Chinatown had a dual purpose: to meet and greet, and also to shop for Chinese groceries for their families. They knew where to get the best deals even though many of them barely spoke the language.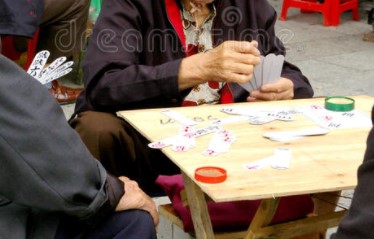 It was a heart- warming and comforting way of socializing for them all. Being new immigrants to a foreign country, the company of compatriots who had the same background and history, with whom they could share their thoughts - some painful, some joyful - was crucial to their well-being. Membership steadily grew. Soon, they moved to a second clubhouse in the same building: a larger room split into two parts, where one part was used for tea and socializing, the other for Mahjong games, the main activity of the day. A few members liked playing cards too. Some ladies enjoyed an occasional game of Pen Kim (a card game played by Hakka ladies mainly - a favorite card game of their generation). All of them rejoiced sharing their anecdotes and their problems, their nostalgia about life back home. They discussed and shared local Mauritian and Hakka recipes.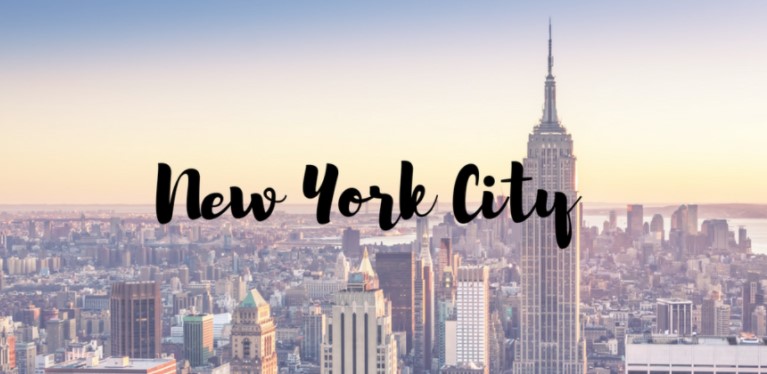 Other prized activities that members enjoyed were the annual out-of-town coach trips organized by the club to places such as Mt Tremblant, Quebec City, Niagara region amongst others. Even a few cross-border trips took place to US cities such as New York City, Washington, Atlanta City and so forth. In keeping with Chinese culture and traditions, commemorative banquets and lunches were organized every year as they are to this day to celebrate the main cultural events of the year such as the Chinese New Year, Dragon Boat Festival, Autumn Harvest Festival and of course, Christmas! The Chinese New Year Banquet soon became the signature event in the club's annual calendar as well as for the local Chinese Mauritian diaspora, attracting large attendances every year to celebrate the Lunar New Year with families and friends.

Cultural Affiliations…In recognition of the club's cultural heritage, MCAO joined in 2013 the Toronto Hakka Heritage Alliance (THHA) that comprises 10 Hakka organizations whose members hail from several regions of the world. The past several years, it has partaken in the annual Toronto Hakka Festival (organized by THHA), where our expert team's vooyans (fried taro ball) have become one of our trademarks, a great favorite at the food booths!
The Latter Years…In 2016, the clubhouse lease at 310 Spadina Avenue came to an end with the commercial redevelopment of the site. This necessitated a move to a new temporary location at 189 Augusta Avenue, Toronto, situated about a block or so away, on a short-term lease. By then, the relentless march of Time was starting to take its toll, membership was dwindling and the clubhouse, once so vibrant, was starting to struggle. The club was in need of a new boost to chart a new course if it was to survive.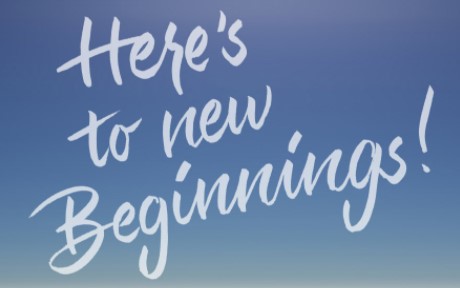 A New Beginning… A new group of younger members came on board in 2016; some are children of those original elders who were there at the inception of the club. With membership at a low point, maintaining a clubhouse was soon becoming out-of-reach, impractical and unsustainable as a result of the inevitable change in age demographics. Mahjong was on the way out; health and physical fitness workshops, iPad training, karaoke singing, line dancing were becoming the new club activities.In short, MCAO had to re-invent itself to attract a new generation of members if it were to stay relevant. In the absence of a brick and mortar clubhouse, new ways of staying connected and delivering programs had to be figured out.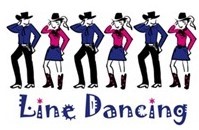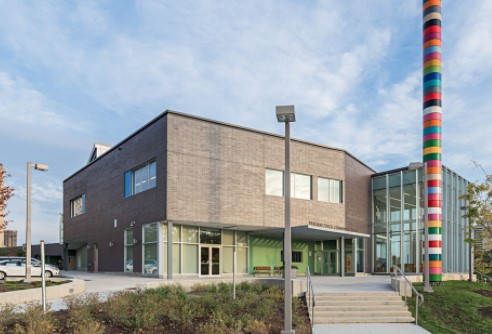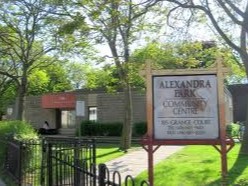 Suitable rental space was found at two community centres (Parkway Forest and Alexandra Park) to house Club meetings and activities on a regular basis. New communications strategies were needed in the new digital age. A quarterly newsletter, an MCAO website and a new email communication system were up and running in relatively short order. Newly tapped streams of funding from government programs provided the all-important financial lifeline to implement the new club activities. Membership once again started to flourish. A new feel of enthusiasm and optimism permeated the new Executive Committee. MCAO has turned the corner and in true Hakka spirit, it has adapted itself to the new realities and will continue to serve the Chinese Mauritian community for a long time!